5. "ONCE UPON A TIME" | BKLYN: THE MUSICAL
It was her Broadway debut in 2004, Eden Espinosa sings "Once Upon a Time" with Karen Olivo and the company of BKLYN: The Musical at the 15th anniversary reunion concert at Brooklyn Steel, which ended with a standing ovation from the audience.
4. "TAKE ME OR LEAVE ME" | RENT: FILMED LIVE ON BROADWAY"
Who can leave this musical out of a top-five listing? Eden Espinosa was the final Maureen on the original run of RENT on Broadway, which was filmed and in limited release in theaters. Here, she performs the powerful "Take Me or Leave Me."
3. "MALAGUEÑA" | THE GARDENS OF ANUNCIA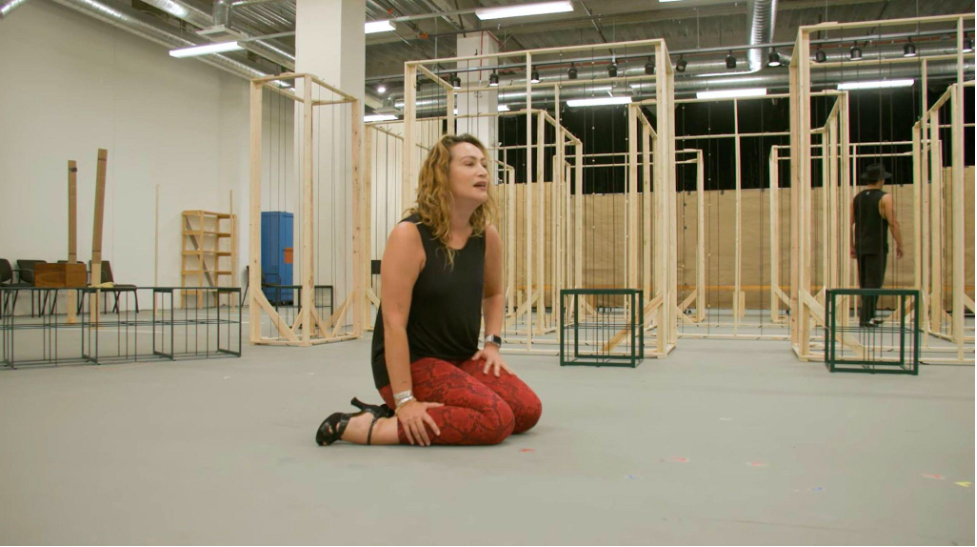 Eden Espinosa rehearses for "The Gardens of Anuncia," a World Premiere by The Old Globe in San Diego.
Choreography and song, Eden Espinosa shows us she can do it all in her emotional performance of "Malagueña" from the World Premiere of "The Gardens of Anuncia" at The Old Globe in San Diego.
2. "HIGHER" | WICKED THE MUSICAL
In a brand-new song by Khiyon Hursey, Eden Espinosa sings "Higher" as part of a video series with ASCAP called "Flying Free: Wicked Inspired Songs," featuring four songwriters who write and compose an original song inspired by the story of WICKED.
1. "DEFYING GRAVITY" | WICKED
Which takes us to our our number one favorite moment from Eden Espinosa…Easily one of her most notable Broadway roles, Eden Espinosa makes us feel like we can DEFY GRAVITY with her moving performance of "Defying Gravity" as the wickedly misunderstood Elphaba in WICKED. This is hands down our favorite performance by Eden Espinosa!