Banner image: Martha Graham in Immediate Tragedy (1937) by Robert Fraser
The Spanish Civil War is a chapter of history that is sometimes overlooked, eclipsed by World War II. However, in the context of our present day, its importance re-emerges: In the years following a devastating pandemic comes widespread political instability and economic hardship. A widening gap in ideology turns into ethnic conflict, and eventually, a violent and authoritarian regime takes hold.
My introduction to that period was the poet/playwright Federico García Lorca. Not only were Lorca's plays and poems celebrated, but he also championed a renaissance in classic Spanish theater, taking a band of actors and a truck that doubled as a stage to the people in the countryside. Lorca was also a firebrand among a group of transformative European artists and intellectuals, including his companion, Salvador Dalí. He was a popular figure at home, in Madrid's café life, and abroad when he traveled to South America, Cuba, and New York City.
In 1936 Lorca was one of the first casualties of the Spanish Civil War, brutally murdered in the middle of the night. Though the exact circumstances are unknown, it is believed he was dragged from his house and assassinated by Franco's henchmen. The Franco regime described Lorca as a bad influence, a leftist, and a homosexual.
As the Spanish Civil War erupts, America's isolationist policies take hold. In the face of the gross injustice and violence, however, it is American artists and writers who stepped forward. Hemingway may be best known in this context. Another was Martha Graham. Following Lorca's assassination, she premiered two new pieces in response to the Spanish atrocities. One is Deep Song, named for a Lorca poem. The other is Immediate Tragedy. The latter piece has been lost to history. However, Graham's own writings about the piece, along with some recently discovered photographs of the premiere on a contact sheet that confirms the order of the images, allows us to imagine her solo piece dedicated to the Spanish Civil War. In that context, we have chosen to create a piece inspired both by Graham's original work, as well as by the circumstances of our present moment.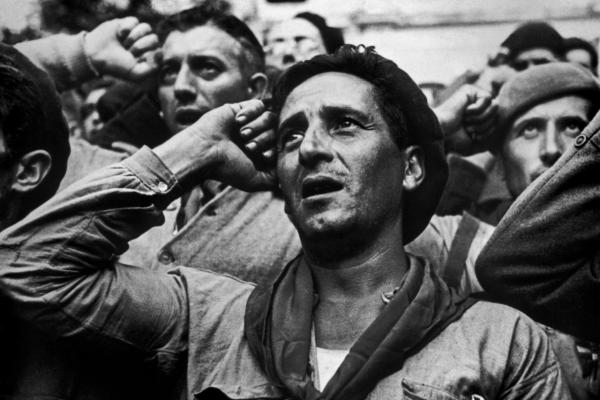 Farewell Ceremony for the International Brigade by Robert Capa
Necessity is the mother of invention – the dancers have filmed themselves at home, with daily instruction from Artistic Director Janet Eilber. The new score, replacing the lost one composed by Henry Cowell, was created from the home of composer/conductor Christopher Rountree, recorded by five musicians from his music collective Wild Up. The team of 21 artists conducted the entirety of their work over several weeks of Zoom meetings and rehearsals. The final "performance" was overseen by The Soraya's own Ricki Quinn, who collaborated with Janet Eilber in editing the video.
While I could say much more about the creative process with Janet, Christopher, Ricki, the dancers, and the musicians, I will instead end where I began – with the political and socio-economic backdrop. It is said that all performance is, by its very nature, a political act. At The Soraya, we have always championed artists who give voice to the disenfranchised. At this time, when our stage is dark, we have not ceased that important work. With this online version of Immediate Tragedy, we all join Martha Graham herself to offer you a piece that uplifts the power of resistance and resilience in the face of injustice.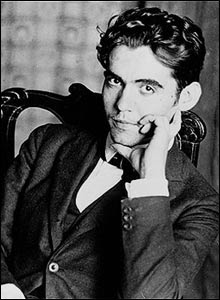 Federico García Lorca | 21 years old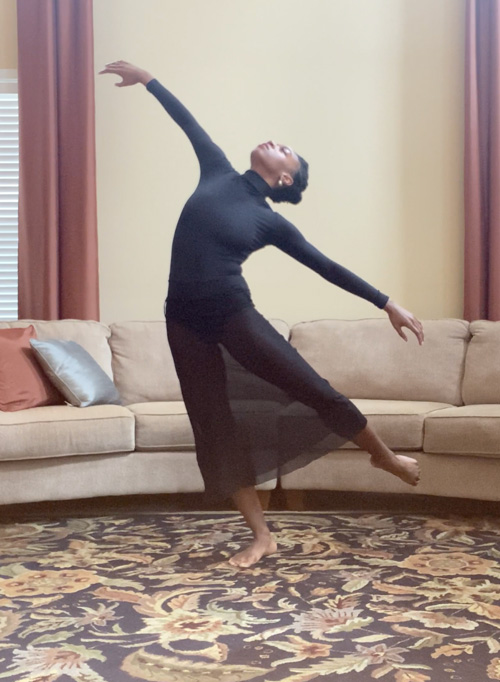 Martha Graham Dance Company member Leslie Andrea Williams
Please join us for this world premiere on June 19, 2020 at 4PM ("Fridays at Four"). The performance will be preceded by an interview with Janet Eilber and Christopher Rountree as well as a recently filmed performance of Deep Song, the piece that accompanied Immediate Tragedy in 1937.