Mavis Staples is a once-in-a-generation artist whose impact on music and culture is undeniable. Over the past several years, her solo work has flared up and a new generation of listeners have taken a liking to her music. ​Staples has more than cemented a legacy as one of the most distinctive voices in the past 60 years of American music.
1. She was inducted into the Rock and Roll Hall of Fame in 1999 and into the Blues Hall of Fame in 2017.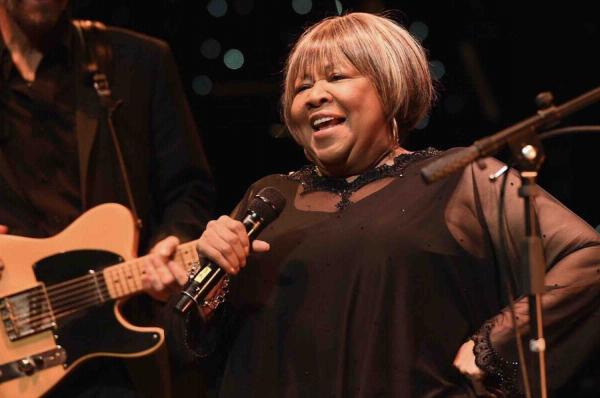 2. At age eleven, she began her singing career with her family gospel group The Staple Singers.
For most artists, it is enough, to achieve mastery of a single genre. A select few are able to reinvent themselves at some point in their career and conquer a second style. Incredibly, the Staple Singers, known far and wide as the First Family of Song, managed to achieve greatness in three separate and distinct genres during the first three decades of their storied career. (Rock Hall)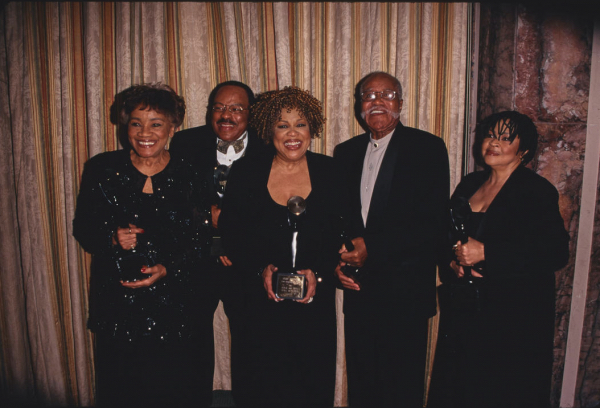 3. Her voice has been sampled by some of the biggest selling artists, including Salt 'N' Pepa, Ice Cube, Ludacris, and Hozier.
4. Mavis' Father "Pops" Staples was a close friend of Martin Luther King Jr.
In the mid-1960s, her father, and group leader, Roebuck "Pops" Staples, became close friends with Rev. Martin Luther King, Jr. The group became one of the great voices of the Civil Rights Movement, taking popular songs, and performing them in their trademark manner.
5. Bob Dylan had a crush on Mavis when they met in the 60s. Dylan still considers her, "the one that got away."
"I knew who Mavis was without having to be told. Her singing just knocked me out."
In August 1963, Dylan and the Staples each made their debut at the Newport Folk Festival. Greg Kot's book I'll Take You There: Mavis Staples, the Staple Singers, and the March up Freedom's Highway recounts how Dylan had "an instant crush" on Mavis and famously told her dad he wanted to marry her in the festival dining hall. "Pops says loud enough for everyone to hear, 'Don't tell me, tell Mavis,' " she told Kot, admitting they shared their first kiss there.
6. NPR's weekly current events quiz Wait Wait… Don't Tell Me! calls Mavis a perfect guest.
Peter Sagal, the host of NPR's Wait Wait… Don't Tell Me, digs into the Staples' past to talk about her time with The Staple Singers, her family music group that delivered hits like "Respect Yourself" and "I'll Take You There."
7. Ben Harper inspired her to try skateboarding for her 80th birthday.
Ben Harper produced Mavis Staples' fourteenth studio album, We Get By, that was released on May 24, 2019. An album of originals written by Harper for the legendary gospel/r&b singer and songwriter, the album's lead single, "Change," finds the singer addressing gun violence and civil rights. (Rolling Stone)
8. In 2005, The Staples Singers received the Grammy Lifetime Achievement Award.
9. Former President Barack Obama is a Mavis Staples fan.
Not only did Obama include Staples' song "Change" in his best-of-2019 Spotify playlist, but he also praised the artist before receiving her Kennedy Center Honors in 2016.
10. Before her own Kennedy Center Honors in 2016, Mavis Staples & James Taylor paid tribute to Paul McCartney.
James Taylor and Mavis Staples honor Paul McCartney (2010).