We're proud to announce that The Soraya is making its first appearance on Netflix, available for streaming starting today, October 23.
How did that happen?
So much of what we do at The Soraya is visible and widely available to the public, appearing on our stages. However, some of our most important work is behind the scenes, in our arts education programs and in our collaborations with artists. In the fall of 2018, we spent a couple of weeks with dancers/choreographers/artists Lil Buck and Jon Boogz as they developed their powerful new piece called Love Heals All Wounds. They worked with their talented cast in our rehearsal room and on the stage of the Plaza del Sol Performance Hall. In between their rehearsals, they also worked with CSUN students and presented the completed piece to students from CSUN and nearby high schools. Love Heals All Wounds was filmed on our stage, and then Buck and Boogz took the piece on the road to theaters nationwide. Now, two years later, that film is part of a groundbreaking compilation of dances presented on Netflix's MOVE. For more information, see below.
At a time when theaters are closed and artists cannot come together to create work like this, it's uplifting to know that this important work will reach new audiences worldwide. Not only is Love Heals All Wounds a stunning and original piece of art, it's themes of racial and climate justice resonate deeply. Congratulations to Buck, Boogz, Sozo Artists, and the whole company.
Gratefully,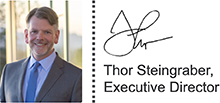 GALLERY