Divisions
By Margaret Griffith
October 16 – December 12, 2021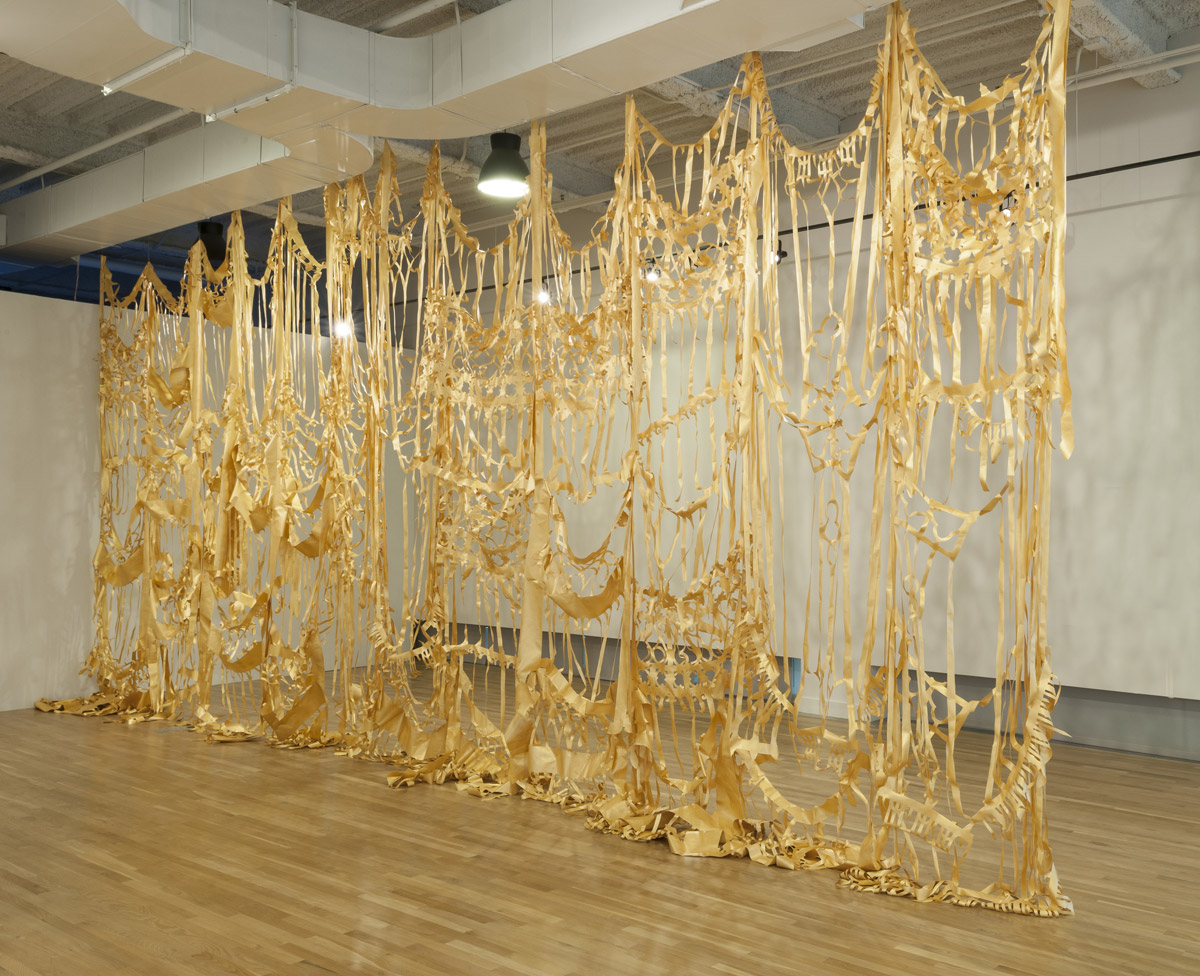 The Soraya Art Gallery is proud to present "Divisions," an exhibition by Los Angeles-based artist Margaret Griffith.
Griffith's work examines the nuanced relationship between architectural components and the division between personal and public space. She uses patterns derived from landmarks symbolic of privilege and power, seen in the residential gates of Los Angeles to the gates surrounding The White House.
The gate acts as a boundary or barrier while also representing security, peace, fear, and isolation. They physically and visually divide the community, while communicating a false sense of security and permanence. Griffith uses the language of abstraction by removing the function and logic behind gate and fence patterns. She presents them mixed up, out of context, enacting a visceral and nonlinear discourse on impermanence. The fragility of paper in Griffiths's work has an inherent intimacy when folded, curled, and bent into organic and billowy forms; defying the rigidity of the object's intended materiality.